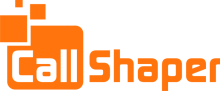 LeadsCon 2018 – Visit CallShaper at Booth #218
We're just around the corner from LeadsCon 2018 taking place March 5-7 in Las Vegas. Come by and see us at Booth #218 to take part in our Ease of Use Challenge!

We personally invite you to take part in our challenge where you will have the opportunity to test our cloud-
based platform. With no training at all, we'd like for you to see how easy CallShaper is to use. Each person that completes the list of questions will qualify to win a FREE Wireless Headset!